Cheer Up A Mesothelioma Patient With Some Fun Decorations
The winter blues. The long, cold, winter months can seem to last forever! For someone who may be extra sensitive to the cold or unable to leave their home, like many mesothelioma patients, it can be even more vexing.
With Valentine's Day this week, it may be a nice idea to take a card, candy, or some small gift to your loved one. On St. Patrick's Day, wear your favorite green and greet them with a shamrock! These are small things that could brighten up their days.
If the person happens to be in the hospital, check and see if you could decorate their room. Hanging a few simple decorations could be just the thing to lift their spirits. The same thing goes for their home… a little bit goes a long way.
Besides the holidays, paying a visit to someone with mesothelioma, their caregivers, or ones who may have been left behind, can make all the difference. As I always say, let them lead the conversation – they may be up to talking about their condition, or might not want to bring it up at all! Knowing that people care is one of the best gifts you can receive when dealing with any kind of trying situation; the mesothelioma community is no different in this respect!
During this cold season, warm it up with some hot cocoa, good company, and love. Remember that even though it may be dreary outside, it doesn't take much to make the inside inviting and full of life!
Know more about Mesothelioma and how you can deal with it.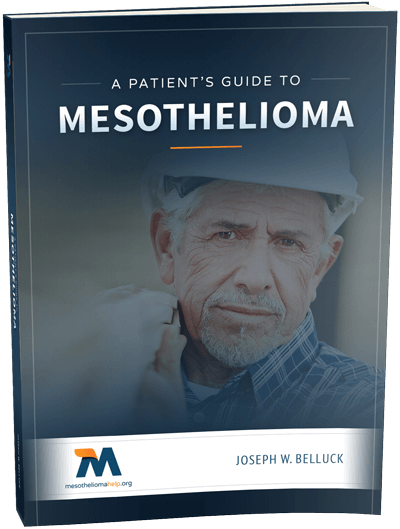 Free Mesothelioma Patient & Treatment Guide
We'd like to offer you our in-depth guide, "A Patient's Guide to Mesothelioma," absolutely free of charge.
It contains a wealth of information and resources to help you better understand the condition, choose (and afford) appropriate treatment, and exercise your legal right to compensation.
Download Now