Gratitude for Mesothelioma Specialists on National Doctor's Day
March 30 marks National Doctor's Day in the United States.  The goal of the day is to celebrate and recognize the physicians who so valiantly serve Americans with mesothelioma, and to thank them for their contributions. From my point of view, this is a beautiful way to acknowledge the medical community and show them our sincere gratitude for all that they do.
Many doctors spend countless hours working – putting their own interests aside for the good of their patients.  Whether they are in the office having clinical visits, doing research, speaking at an event, or completing continuing education, they are constantly striving to be better for us.
We here in the U.S. are so lucky to have world class doctors at our fingertips. My family has become well acquainted with some of them over the past two-and-a-half years and we do recognize that we are blessed by them. From Dad's primary care physician in southwestern Pennsylvania to the mesothelioma specialists in New York City, each one has been a beautiful example of what a doctor should be.
We have been treated wonderfully by these individuals throughout this entire journey. Dad was treated as a person, not a number. Every question was answered with the utmost respect… even when I asked some obvious ones that made my husband laugh and shake his head. These physicians truly advocated for Dad and for our family. They did their best to understand our nerves and apprehensions. They shared in our joys and in our sorrows.
I have been lucky enough to see the human side of medicine through these amazing men and women, and I thank them for their tireless work and dedication from the bottom of my heart. Reach out to your friends and colleagues in the physician community and let them know that you appreciate them. Their life-saving work should not go unnoticed.
Know more about Mesothelioma and how you can deal with it.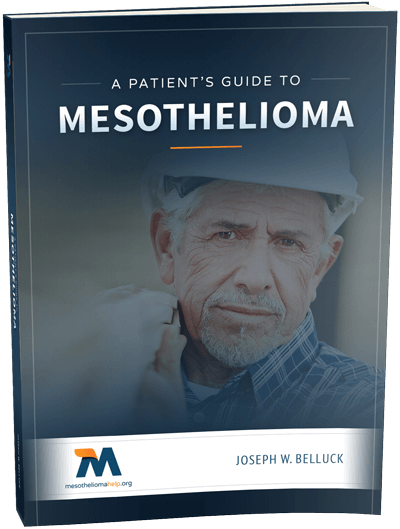 Free Mesothelioma Patient & Treatment Guide
We'd like to offer you our in-depth guide, "A Patient's Guide to Mesothelioma," absolutely free of charge.
It contains a wealth of information and resources to help you better understand the condition, choose (and afford) appropriate treatment, and exercise your legal right to compensation.
Download Now