Even After Losing Father to Mesothelioma Daughter Still Sees Beauty in Life
With Spring (finally) upon us, it seems like a good time to reflect on things.  Seeing new life blooming all around me reminds me that there is beauty even after the darkness and cold of Winter. The same goes for life in general.
My family has been through a lot of ups and downs since my Dad's mesothelioma diagnosis in January of 2012. We had almost a whole year of him being cancer free and able to do most of what he always had done. I thank God that we got to have that healthy time with him before he had to start treatment again. When Dad passed away in October, 2013, I wondered if I would ever be able to have a happy memory again. It turns out that I can.
Just when I start to get down or feel sad, God has a way of making me feel better. It's so easy to become caught up in your problems that you forget to see the joy right in front of your eyes. The beauty of life is too much to ignore.
Do I miss my Dad at every second of every day? Absolutely. The key I've found is to still include him in my daily life. I talk to him all the time (and I mean, all the time) and fill him in on what's happening. I ask him to watch over my family and to pray for us.
It's tough to remember sometimes, but God has a perfect plan for each of us. We may never understand it, but perhaps that's just what He intended. We are all in good hands, so try to relax and enjoy the world around you. Make every moment count and smile… you might be the beauty that someone sees!
Know more about Mesothelioma and how you can deal with it.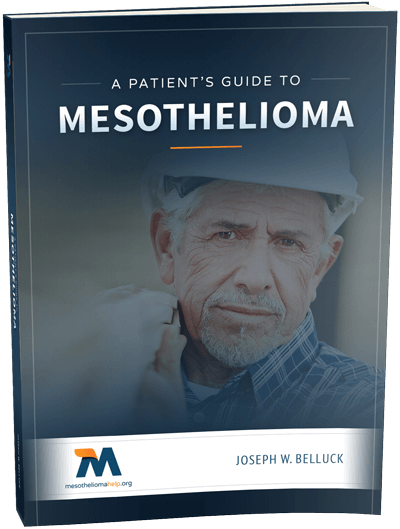 Free Mesothelioma Patient & Treatment Guide
We'd like to offer you our in-depth guide, "A Patient's Guide to Mesothelioma," absolutely free of charge.
It contains a wealth of information and resources to help you better understand the condition, choose (and afford) appropriate treatment, and exercise your legal right to compensation.
Download Now