Researchers Find New Way to Treat KRAS Lung Cancer
In March, MesotheliomaHelp reported that two drugs may be better than one when it comes to treating KRAS-positive lung cancer patients. Now, in a new study, researchers report they have found yet another way to tackle lung cancer when the KRAS gene is present.
In a July 28 press release from UT Southwestern, researchers report that the Kirsten rat sarcoma viral oncogene homolog (KRAS) gene, that is responsible for the most aggressive subtype of non-small cell lung cancer (NSCLC) and is found in nearly 30% of all NSCLCs, controls cell division and can drive healthy cells to divide uncontrollably, leading to cancer. The gene is tough and it nearly always fights off treatments building resistance to the drugs.
"Mutant KRAS not only promotes the growth of tumors, but also the survival of established lung cancer," said Dr. Scaglioni, who leads the Cancer Signaling Laboratory at the Simmons Cancer Center. "Since we have no clinically-relevant effective inhibitors of mutant KRAS at this time, there has been an intense clinical interest in developing a treatment that is proven effective."
In order to influence the effects of KRAS, the researchers realized they needed to target the ACSL3 gene. The researchers found that it is the ACSL3 gene that keeps cancer cells alive, yet when suppressed, the gene is responsible for cell death. They also found that the ACSL3 gene is "highly expressed" in lung cancer, thus making it critical to find a way to suppress it.
The scientists tested the impact of the ACSL3 gene in the lab using mice and on a human KRAS-positive NSCLC line. In both cases, the researchers proved that "ACSL3 silencing was accompanied by induction of apoptosis," or cell death. They propose that, "ACSL3 is a target for the development of targeted therapies against mutant KRAS lung cancer."
"There is an urgent need for discovery of additional targets that inhibit lipid metabolism in cancer cells that could lead to targeted therapies: the discovery of the importance of ACSL3 in lung cancer meets this unmet need," said Dr. Mahesh S. Padanad, first author of the study.
Although the research was focused on lung cancer, every new breakthrough in cancer research brings hope to mesothelioma patients. Pleural mesothelioma, an asbestos-caused cancer equally as aggressive as NSCLC, is diagnosed in close to 3,000 Americans each year. Currently, there is no cure for the disease and treatments are often considered palliative.
The study was published in the July 26 issue of Cell Reports.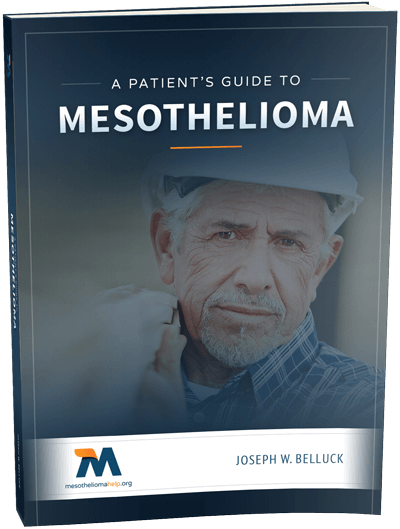 Free Mesothelioma Patient & Treatment Guide
We'd like to offer you our in-depth guide, "A Patient's Guide to Mesothelioma," absolutely free of charge.
It contains a wealth of information and resources to help you better understand the condition, choose (and afford) appropriate treatment, and exercise your legal right to compensation.
Download Now