Initial Research That Shows Combination Therapy "Substantially" Improves Lung Cancer Survival Rates Could Translate to Mesothelioma
Recent research into the most effective treatments for lung cancer and mesothelioma patients has led researchers to conclude that two drugs are more effective than one. Now, in another study, researchers found the same to be true, and that a combination therapy significantly increased survival rates in certain lung cancer patients who have limited treatment options.
Read about other combination treatments using immunotherapy here and here.
http://www.asbestosdiseaseawareness.org

Researchers from the Experimental Oncology Group at the Spanish National Cancer Research Centre (CNIO) report lung cancer patients expressing the Kirsten rat sarcoma viral oncogene homolog (KRAS) are faced with the most aggressive subtype of lung cancer. Nearly 30% of the 20,000 lung cancer cases in Spain each year are KRAS-positive, but, according to the CNIO team, the standard treatment is cisplatin-based therapy that has proved inadequate.
The researchers set out to understand how tumors evolve, or as they report, "adapt to the environment in order to grow and  survive." This, they report, is why cancers become resistant to cancer treatments after initially responding.
"Classically, tumours have been studied at advanced stages, but we were interested in studying the initial stages of tumour formation," says Chiara Ambrogio, first author of the paper, in a Feb. 10 press release announcing the research. "We followed this approach to avoid the heterogeneity issue and try to identify new essential mechanisms that sustain tumour development with potential therapeutic uses," says Ambrogio.
After nearly five years of research, the team found that the combination of the anti-cancer drugs dasatinib, a DDR1 protein inhibitor, and demcizumab, a Notch pathway inhibitor antibody, worked in concert to "effectively" reduce lung tumors and improve "prognosis and survival rates substantially."
The researchers concluded that the two drugs were comparable to standard chemotherapy and that it could lead to "an effective targeted therapy for patients with KRAS-mutant lung adenocarcinoma."
Mesothelioma is a rare form of cancer caused by exposure to airborne asbestos fibers. Mesothelioma is highly aggressive and is resistant to many current treatments. Care often follows the same protocol as lung cancer. Approximately 3,000 Americans are diagnosed with mesothelioma each year. Currently, there is no known cure for mesothelioma.
The research, conducted on mouse models, will soon move into clinical trials "which will make it possible to transfer the discoveries to cancer patients."
The study was published in the Feb. 8 issue of Nature Medicine.
http://www.nature.com/nm/journal/v22/n3/full/nm.4041.html
Sources:
Experimental Oncology Group at the Spanish National Cancer Research Centre
https://www.cnio.es/ing/publicaciones/the-cnio-finds-a-potential-therapy-for-the-most-aggressive-type-of-lung-cancer-in-preclinical-models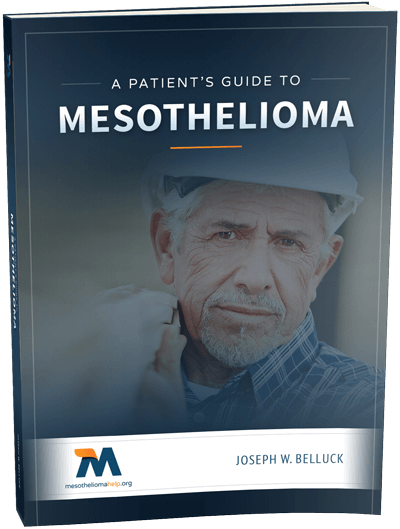 Free Mesothelioma Patient & Treatment Guide
We'd like to offer you our in-depth guide, "A Patient's Guide to Mesothelioma," absolutely free of charge.
It contains a wealth of information and resources to help you better understand the condition, choose (and afford) appropriate treatment, and exercise your legal right to compensation.
Download Now