Asbestos Exposure on the USS Benson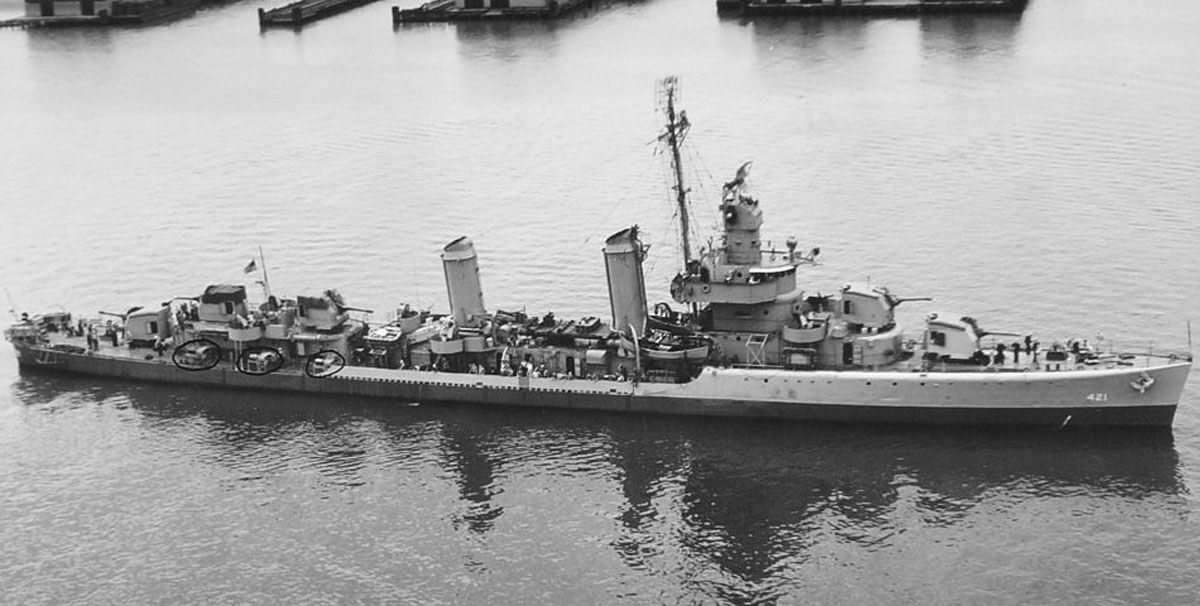 Hull Number: DD-421
Type: Destroyer
Class: Benson
Built: Quincy, MA
The USS Benson was the lead Destroyer of its class, built just prior to World War II by the Bethlehem Steel Corporation at its Fore River Shipyard in Quincy, MA. Measuring just over 348 feet in overall length, the ship held a complement of 276 officers and men during wartime. It was commissioned by the U.S. Navy just prior to the United States' declaration of war, in July of 1940, and cruised along the eastern seaboard for its earliest escort and patrol missions.
After the Japanese attack on Pearl Harbor, the ship functioned mainly as a convoy escort in the Atlantic, until 1945 when it was reassigned to the Pacific. It served through the final days of the war on the Pacific Front, and spent time after the war assisting with the occupation of Japan. The ship earned four battle stars for its World War II service, and was decommissioned in March of 1946.
Sailors who served on the USS Benson were likely exposed to asbestos during their time at sea. Navy ships built between the 1930's and mid-1970's used a significant amount of asbestos parts and components in the on board equipment, including boilers, turbines, pumps, valves, and electrical components.
Certain materials, such as gaskets and packing, were also often made entirely from asbestos. Veterans who worked in the engine and boiler spaces were especially at risk, as these areas typically held the highest concentrations of asbestos.
While the companies that provided the Navy with these asbestos products were often aware of the threat asbestos posed, they did nothing to warn those who served on the USS Benson and other ships from its era. This resulted in incidences of mesothelioma amongst veterans at a rate well above that of the general population.
Navy veterans who have been diagnosed with mesothelioma or other asbestos-related illness have a right to seek compensation. Settlements can offset or even fully cover the costs of medical care, and may also provide additional sums for pain and suffering.
The law limits the time in which victims may file a lawsuit however, so it is important to seek legal counsel soon after receiving a mesothelioma diagnosis.