Caregivers and Nurses Deserves Recognition
November has come and gone, but do not forget the importance of taking the theme from the month, National Family Caregivers Month, forward throughout the year. "Taking Care to Give Care." November is  dedicated to caregivers throughout the country, and is also the month we give thanks for all our blessings. It is not a mistake that the two are in the same month.
The mesothelioma community is blessed with many vital, active, caregivers. The caregivers give of themselves totally for their loved ones- often neglecting their own health. The long term effects of this on the caregiver's health is known. The continued stress that caregivers are under often leads to chronic conditions that many times go unrecognized. The stress of caregiving can have a negative long term effect on a caregiver's health.
The statistics about the long term health effects of caregiving includes 17% of caregivers saying their health has generally gotten worse as a result of their caregiving responsibilities. The mental and emotional effects of caregiving show a staggering 40% to 70% of family caregivers have clinically significant symptoms of depression. These statistics, and many more, regarding caregivers  can be found at  https://www.caregiver.org/.
We have seen firsthand the important role caregivers play in the treatment and care of  mesothelioma patients. Some  would not have pursued additional treatment if it was not for a researching spouse, or an internet savvy grandchild. Every patient has a story to tell, and every caregiver does as well.
The toll that caregiving takes on people may not be evident to them as they are in the midst of caregiving. One caregiver whose focus for two months had been to get her husband well enough to get home accomplished her goal only to land in the hospital herself with a heart attack three days later. Another couple were walking in the hall and we immediately recognized the patient, the spouse's appearance had changed drastically. Not only had she lost a considerable amount of weight, she had aged noticeably since his diagnosis.
Chances are all of us at one point in our lives will be in the Role of Caregiver. The importance of recognizing this role is not limited to one month a year. The statistics are impressive, but looking beyond the statistics, are the faces and lives of everyday people doing extraordinary things.
There are support and resources available for caregivers. Many of the resources offer different ways to connect for additional support. It is very important for you, as the caregiver, to realize that you need support and to take care of yourself both physically and emotionally.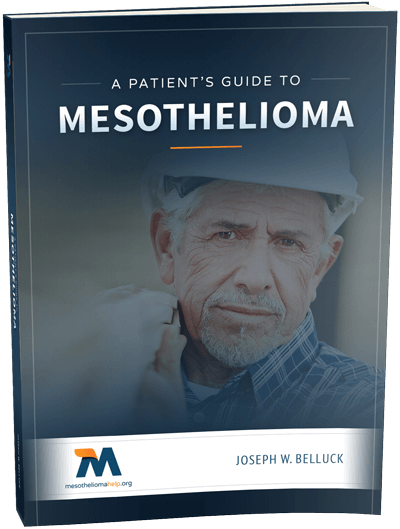 Free Mesothelioma Patient & Treatment Guide
We'd like to offer you our in-depth guide, "A Patient's Guide to Mesothelioma," absolutely free of charge.
It contains a wealth of information and resources to help you better understand the condition, choose (and afford) appropriate treatment, and exercise your legal right to compensation.
Download Now