USS Bon Homme Richard Asbestos Exposure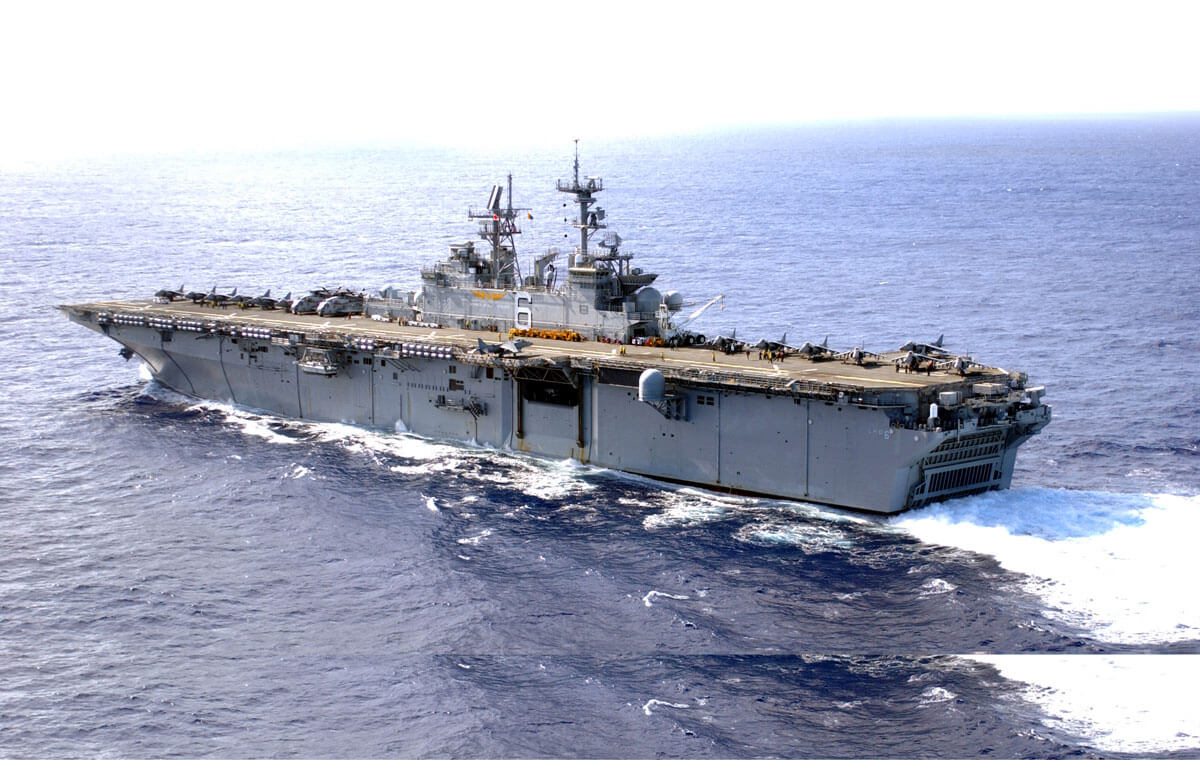 Hull Number: CV-31
Type: Aircraft Carrier
Class: Essex
Built: Brooklyn, NY
About USS Bon Homme Richard
Commissioned in November 1944, the USS Bon Homme Richard aircraft carrier entered the Pacific Theater near the tail end of World War II, and was involved in some of the war's final campaigns. As built, the ship carried a crew of 2,600 officers and men, along with up to 100 aircraft.
It earned a single battle star before being decommissioned at WWII's close, but was recommissioned as an Attack Carrier in the 1950s. The vessel went on to earn five battle stars in the Korean War, and served in the Vietnam conflict before being decommissioned in July of 1971.
Considering the era in which the ship was built, it is a strong possibility that those who served on the Bon Homme Richard were exposed to asbestos during the course of their regular duty.
Asbestos Exposure Case in USS Bon Homme Richard
Prior to the 1980's, U.S. Navy vessels carried a great deal of equipment containing asbestos, including pumps, boilers, electrical components, turbines, and nearly all steam propulsion equipment. Gaskets and packing used in pipes and equipment were also often made with the hazardous fiber.
Businesses that provided the Navy with this asbestos equipment willfully kept quiet about the risks it posed, despite most being aware of the danger. This policy of silence is a direct cause for many cases of mesothelioma that are only now being diagnosed.
Veterans diagnosed with mesothelioma or other asbestos-related diseases were most likely exposed in the line of duty. If you or someone you care about has been diagnosed, you have a right to seek compensation, and will not sacrifice your VA benefits by taking action.
Settlements can cover the often overwhelming costs of battling these diseases, as well as provide sums for the pain and suffering of you and your family.