Asbestos Exposure on the USS Kitty Hawk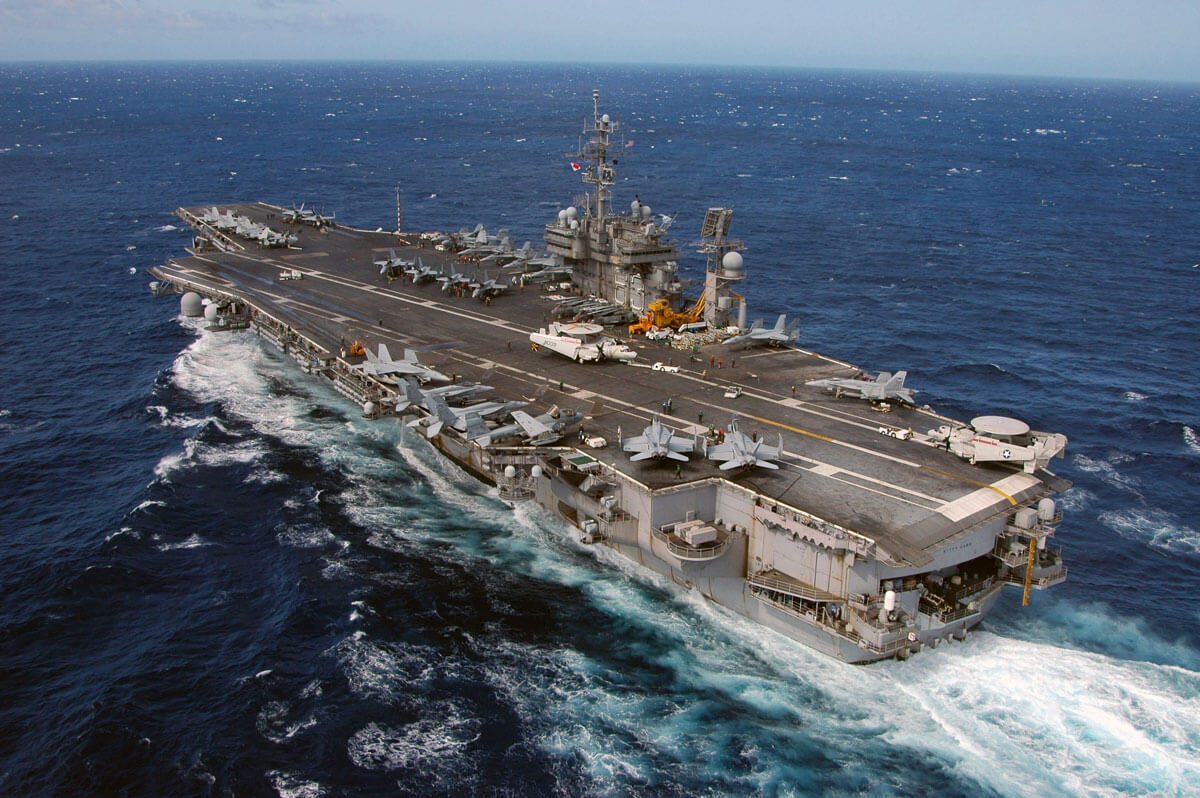 Hull Number: CV-63
Type: Aircraft Carrier
Class: Kitty Hawk
Built: Camden, NJ
The USS Kitty Hawk was commissioned by the U.S. Navy in April of 1961, the first ship of her class. Built in Camden, NJ by the New York Shipbuilding Corporation, the Kitty Hawk measured 1,069 feet from bow to stern and carried a complement of 5,624 officers and men.
It was named for the site of the Wright Brothers' first powered air flight. The vessel remained in active service for almost half a century, and was not decommissioned until May 2009. When it was finally retired from duty, it was both the last ship of its class and the last ship in the fleet still using traditional steam propulsion.
Veterans who served aboard the USS Kitty Hawk may have been exposed to asbestos over the course of their regular duty. Ships built for the U.S. Navy between the 1930's and 1970's used asbestos in much of the equipment carried, including boilers, turbines, pumps, valves, and electrical components.
Materials such as gaskets and packing were also made of asbestos. The engine and boiler spaces held the highest concentration of these asbestos products, leaving Boiler Tenders, Machinist's Mates, Firemen, and others who worked in these areas at the greatest risk.
While the companies who provided the Navy with asbestos were often aware of its harmful nature, they did nothing to warn the veterans who would be working with their products. Because of this negligence, many Navy veterans developed mesothelioma and other asbestos-related illnesses later in life.
Victims of asbestos who served in the U.S. Navy have a right to seek compensation. Settlements can help pay for the often overwhelming costs of medical care, and may also provide additional sums for pain and suffering. It is important to seek legal counsel soon after a diagnosis is made however, as there are limits imposed on the time when a lawsuit can be filed.