USS Ranger (CV-61) Asbestos Exposure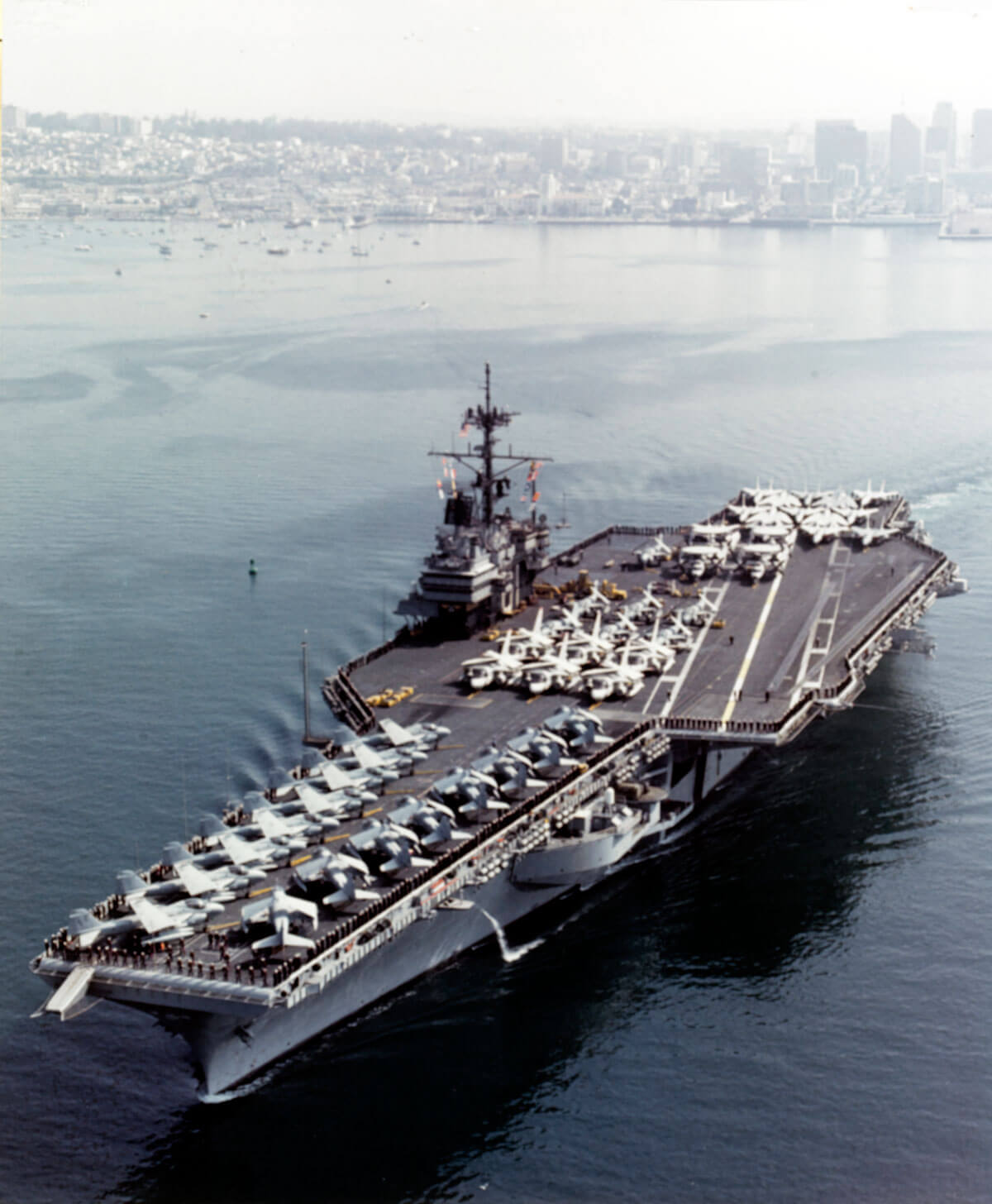 Hull Number: CV-61
Type: Aircraft Carrier
Class: Forrestal
Built: Newport News, VA
One of four Forrestal-class Aircraft Carriers built in the 1950's, the USS Ranger was commissioned by the U.S. Navy in August 1957. The ship was especially active in Vietnam, earning thirteen battle stars over the course of the conflict.
It measures 1,046 feet fore-to-aft, carried a complement of 3,826 officers and men, and held between 70 and 90 aircraft. It served for around 37 years, and was decommissioned in July of 1993. Today, the ship has and uncertain fate, awaiting a decision to be made whether it should be scrapped or converted into a museum.
Veterans who served aboard the USS Ranger were likely exposed to asbestos over their course of their regular duty. Ships built between the 1930s and mid-1970s used asbestos in much of the onboard equipment, including turbines, boilers, valves, pumps, and electrical components.
There were also a number of materials used that were often made from asbestos, including gaskets and packing. Many of these were concentrated in the boiler and engine spaces of Navy ships, making these areas especially hazardous for those who worked in them.
While the companies who provided the Navy with these asbestos products were often aware of the devastating effect asbestos has on the human body, none did anything to warn those serving aboard the USS Ranger or its contemporaries. Many veterans developed mesothelioma as a result, the only known cause of which is exposure to asbestos.
Patients diagnosed with mesothelioma who have served in the Navy have the right to seek compensation for their condition. Settlements can offset or cover the staggering price of medical care, and may be able to provide additional sums for pain and suffering. The law limits the time in which a lawsuit can be filed however, so it is important that victims seek legal counsel soon after a diagnosis.